What kind of course?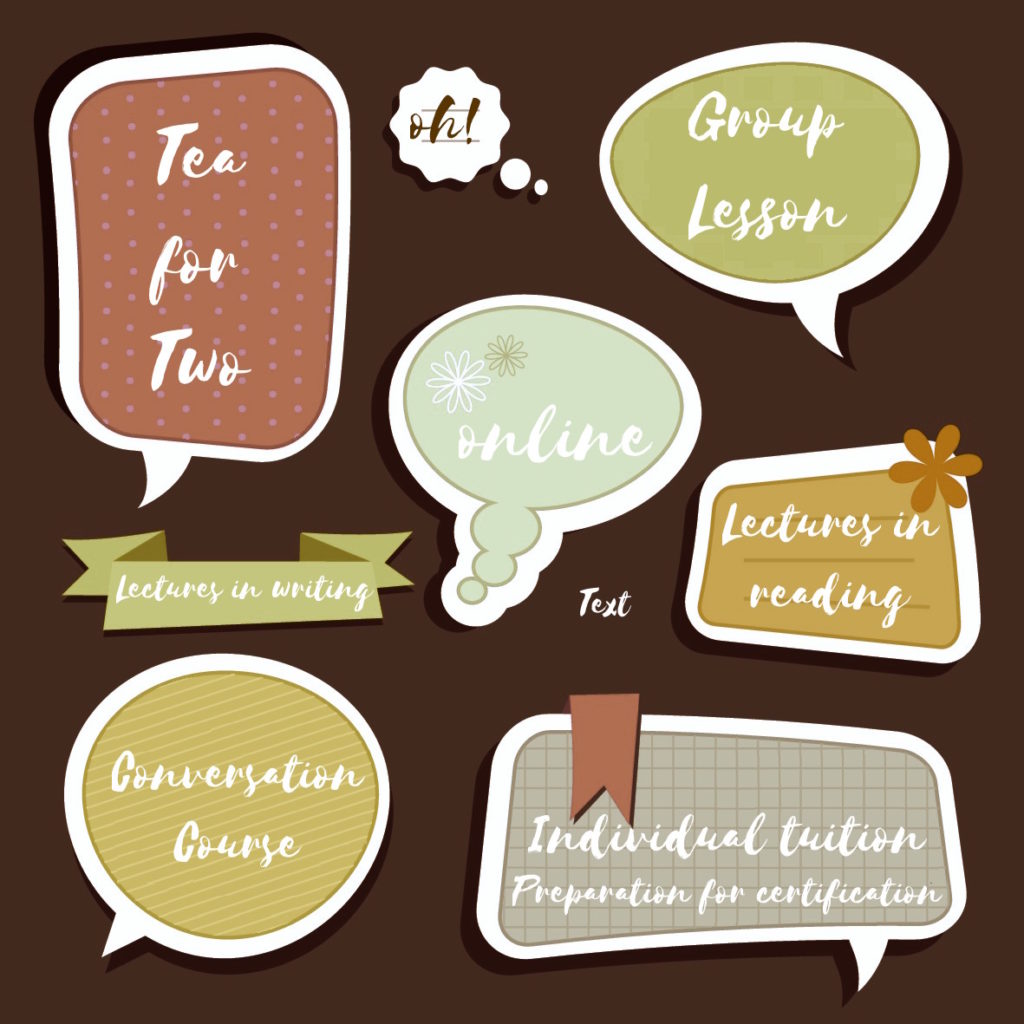 Individual tuition
Effective learning in your own speed in one-to-one sessions.
Tea for two
Studying together is more fun.
Group lesson
Studying together with friends or colleagues is more inspiring.
Conversation course
Enhance your abilities in discussion, dialogue and role play.
Conversation at the Kaffeehaus
We meet at a traditional Wiener Kaffeehaus for conversation training while having coffee & cake.
Lectures in reading
Improve your syntax and master the language and its nuances.
Lectures in writing
Improve your writing skills.
Language learning in your everyday life
Learn German in an intuitive way during your every routines accompanied by your language teacher.
Preparation for certification
Preparation for all certificates in German (A1 – C1, European Framework of Reference), OSD (Austrian German Language Diploma), TestDaF, Integration certicate A2.
Skype lessons
Get your exercises by email and have your lesson online.
Language consultance
We offer language assistance for your business.
Business tuition
Sprachsalon will also organise classes for your employees at your premises.